It's not easy to get a high ranking spot for your site in the search engines results pages (SERPs). If you're searching for some easily actionable on-site SEO techniques, you're in the right place. You don't necessarily have to be a website SEO expert to increase your organic traffic.
First things first though, what is on-site SEO and how does it differ from off-site SEO?
The practice of website optimization in order to rank higher on search engines and get more organic traffic is known as on-site SEO. Other than gaining higher search engine rankings, websites with good on-page optimization are easy for users to understand, and make it easy for them to find the content they need. Read on for 5 effective on-site SEO changes that you can easily implement straight away for instant on-page optimization.
1. Optimize the metadata of your site
Your website has a much better chance of ranking higher in search engines if your metadata includes keywords that are relevant to the queries of target users. Here's a little checklist to help you improve your on-site SEO and boost organic traffic by optimizing metadata:
Include the most relevant keywords in the first few paragraphs of your web content without keyword stuffing
Optimize all the meta titles, meta descriptions, and keywords on your site
Optimize any image titles, descriptions and ALT tags
2. Create an internal linking system
As part of your on-site SEO efforts, one of the quickest ways to drive more organic traffic is by having a great internal linking system. This can be developed by creating backlinks to existing content on your site. When you create links to relevant content you've created before, you'll be able to build quality links and use the anchor text of your choice. Not only will these links help improve your website SEO, they will also help encourage site visitors to spend more time reading your site's content.
3. Post content to your site on a more regular basis
This is a piece of on-site SEO advice that you may have heard before, but it needs to be reiterated here. The value of posting good quality content on a regular and frequent basis cannot be undermined with regards to the effect it has on your organic traffic. High quality content will encourage shares on social media and attract backlinks, naturally driving more people to your site. Create a content calendar for the year so you have time to work on and perfect your content. Ask yourself the following questions when creating content to ensure it has the best chance of helping increase the number of visitors to your site:
Is it user friendly? Good content should be readable and easy to navigate.
Is it aligned with the user search intent? Your content topics should be aligned with the search queries of your target users.
Is it authoritative and in-depth? Great content should be a reliable and thorough source of information on the related topic.
Remember, concentrate on quality! That is the only way to stand out in the competitive online content space.
4. Craft your content around your most relevant keywords
A major part of on-site SEO is the inclusion of relevant keywords in your content. Most website SEO experts agree that the first step of good SEO is keyword research. Make sure that you've selected the best keywords for your content, which will help lead your target audience right to your site. Once you've identified the keywords that are most relevant for each page of your site, make sure you create your content plan based on these keywords. It's important to ensure that you're using the keywords (where relevant) throughout the copy on your site, including within the headlines and page titles. Revisit and adjust your keyword strategy regularly to make sure it's still relevant and that it's still helping to drive organic traffic.
5. Boost the speed of your site and make it mobile-friendly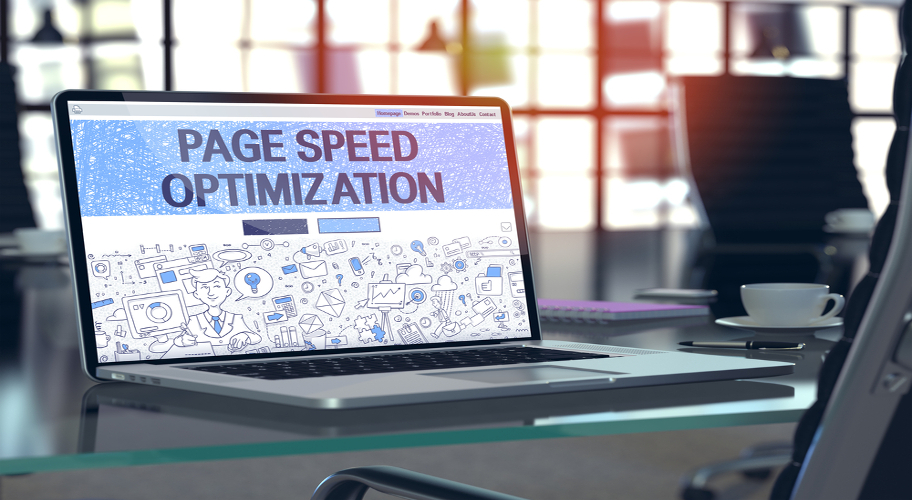 According to Google, the loading speed of a website is one of the factors they use to rank its pages. A slow loading site is also likely to have higher bounce rates and fewer conversions.Start by running a speed test using a tool such as Google PageSpeed Insight. If it's slow, there are various tools and tactics you can use to increase your site speed, including:
Minifying and combining your HTML, Javascript and CSS files
Upgrading to a better web hosting service if you've outgrown your current provider
Compressing files to reduce load time
Google has also reported that an estimated 60% of their searches are coming from mobile devices. If your site isn't mobile friendly, you could be missing out on a huge amount of organic traffic. So if you haven't already, make sure you optimize all site pages to be mobile friendly and avoid losing out on precious traffic. We're convinced that if you implement the above 5 on-site SEO changes, you will see an instant increase in organic traffic to your site. Happy optimizing!