As a designer, I can't just buy any old graphic tee. It also has to be a great looking piece of design work. This is tricky though, because your average Old Navy t-shirt just doesn't cut it. So where do designers go to buy cool t-shirts? Here's a list of twelve sites with great selections.
Ugmonk
Ugmonk is a cool shop that was started in Burlington, Vermont, by designer Jeff Sheldon. His vision was to create a store that sold fresh, high-quality and unique items. His work centers around his love for typography and minimal design; the online shop sells T-shirts as well as other clothing and accessories.
---
Cotton Bureau
Cotton Bureau is an online community that features curated T-shirts from designers around the world. You can purchase T-shirts here or submit your own designs for their catalogue.
---
Kerning Wear
Kerning Wear posits itself as an apparel brand for designers. They sell T-shirts that are curated by and for the design community. The brand encompasses what designers think and how they approach life and then translates that onto their T-shirts.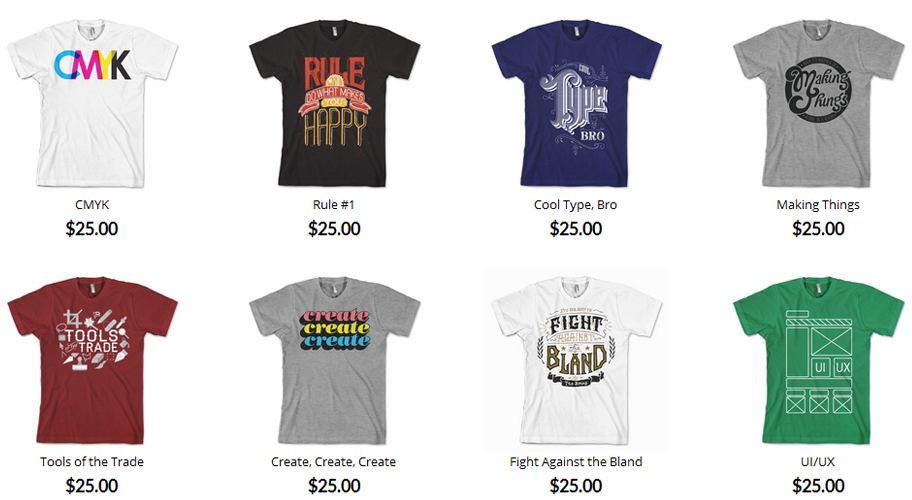 ---
Origin 68
Origin 68 is a great design shop that focuses on sustainability. The company was founded by a pair of brothers in Manchester, one a designer and the other an engineer. They do everything themselves by hand and use only recycled, organic and sustainably sourced materials.
---
Typography Shop
Typography Shop makes all kinds of typographic gear and T-shirts that address the design and ad industry. It started up in 2008 with designer Patrick King's children's T-shirt designs before expanding into a full clothing line. They began targeting designers with their typophile graphics and offer dozens of T-shirt options that are worth checking out.
---
Spreadshirt
Spreadshirt makes fun and quirky shirts that cater to the lifestyle and sense of humor of designers. One example of a popular design shirt reads "I Dream in Pixels," while another boldly states "Friends don't let friends use Comic Sans." These are just two of the funny options you can choose from.
---
Words Brand
Words Brand makes super simple tees that feature bold white text on solid-colored shirts. The shirts say things like "I just want to drink coffee create stuff and sleep" or "I would Kern you so tight." You can also submit your own text and have them make up customized design tees.
---
Dribbble
No collection of cool designer t-shirts is complete without a Dribbble tee. They sell hoodies, stickers, and DotGrid notebooks adorned with the famous Dribbble basketball.
---
Veer
Veer is all about graphics that creative understand. They offer affordable images and tees that you can customize from their huge assortment of stock photography, illustrations and fonts. It's a great way to get creative with your T-shirt design.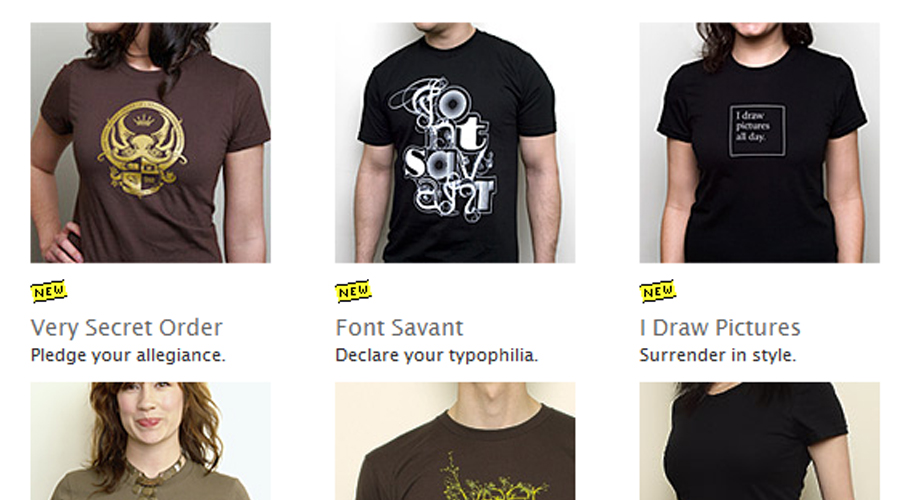 ---
Sevenly
Sevenly is a company that works to inspire and change the world. They focus on well-designed material and help fund non-profits and social causes such as anti-bullying campaigns. Buying their T-shirts means that a portion of your money will go directly to charity.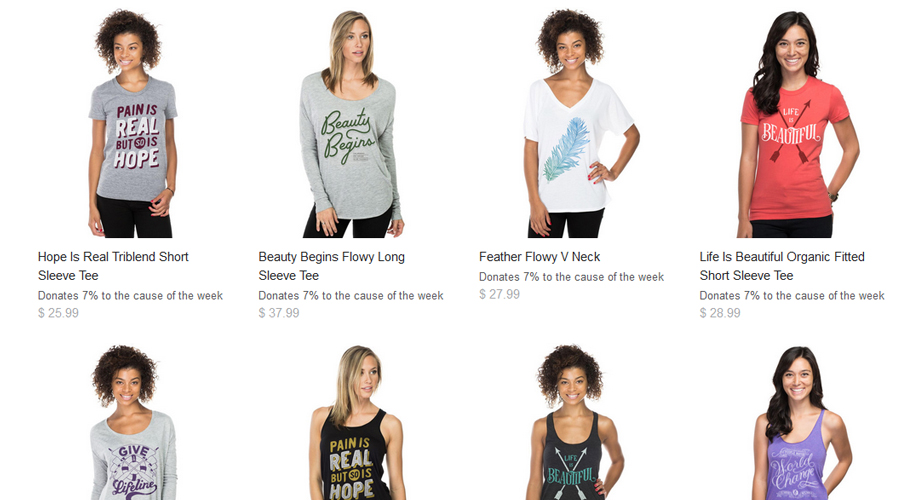 ---
Seanwes Store
In addition to Seanwes' superb video tutorials on lettering, his site has a store where you can buy things like shirts, stickers, and mugs with his work on them.
---
Think Geek
The designer/geek overlap is significant, so if you're in the market for a cool t-shirt, you should check out Think Geek. To be honest, there's plenty of ugly stuff on here, but you can definitely find some gems. Threadless is a similar site: not just for designers, but plenty of great options to choose from if you're willing to sift.