Amidst every other website building platform, WordPress, undoubtedly, has gained a high stature and importance. Not just it's loved by professionals, who are ace in coding; but is also chosen by newbies, who only rely upon a perfect WordPress theme and plugins to make their websites look alluring.
Having said that, when it comes to choosing a perfect theme, roll-up your sleeves and then sit to accomplish this task. Because, believe it or not, you're surely going to spend an entire day to discover an eye-catching theme, thanks to thousands of options available out there.
Now, for a person who has already done this thing over and over again, finding a relevant theme wouldn't be difficult. However, if you've just entered the WordPress world, pointing out such a theme that's just a bit more than perfect would be nothing less than an enigma.
Keeping this in mind, this post is here to help you in every which way possible. Read these tips and use them for your good while choosing a theme.
1 – Responsive Design: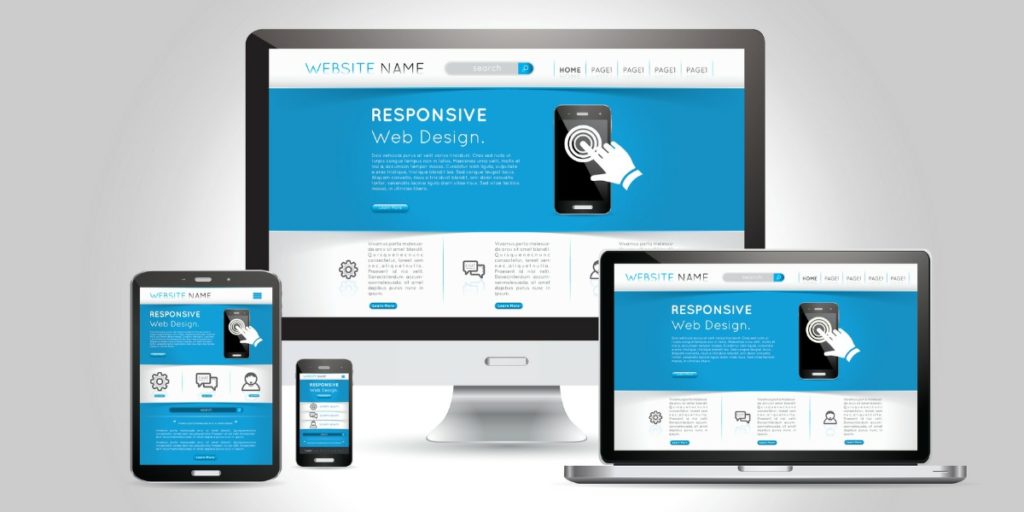 One of the essential features that shouldn't be an optional thing in a commercial WordPress themeis the responsive design. Considering how users are switching from desktop to mobile phones, you cannot take this factor for granted.
If your theme is responsive enough, it can display on small-screens properly. Thus, even if you have innumerable options in front, you can segregate themes based on their responsiveness. Moreover, if you're stuck, you can even use online tools, such as mobile-friendly test by Google, to find out whether your selected theme is appropriate enough or not.
So, before you make a decision, make sure that your theme looks good across devices. If not, this specific factor can impact your mobile users tremendously.
2 – Future Ready:
Even though you're ready to serve your audience presently, you must ensure that your website is ready for future updates. After all, you cannot practically build a website time and again whenever there is a new update or release, right?
For instance: WordPress has lately released 5.0 version along with a brand-new editor called Gutenberg. Currently, there are several themes and plugins that are going to be affected with this update, just because they were not made to work competently with this editor.
Thus, before choosing a theme or a design, you must cross-check that the selected element is going to work well with the latest Gutenberg and also has future compatibility scope.
It's possible that the selected theme might not come with a disclaimer to make you aware. In such a scenario, you can simply clarify it with the developer and make a decision accordingly.
3 – Required Features:
Before you begin navigating through tons of corporate WordPress themes, it's recommended to shortlist all those features you'd like to see in your compatible theme. Having a curated list will give you an idea of what exactly you're looking for.
In this way, determining essential features and the ones that can be overlooked will become comparatively easier. Also, you must keep some basic features in mind, like translation-ready, SEO-friendly, customizing options, and more.
This will not just prevent you from making a bad decision but will also save you from the hassle of assessing every theme you come across.
4 – Simplicity Is Important:
While there is no dearth of complex and intricate themes; in reality, that's pretty much that you should avoid. When you create a website for your users, you must keep their requirements and wishes in mind to develop an extraordinarily amazing site.
Although visually complex themes may look appealing to your eyes, however, they aren't going to offer as many benefits as a clean and simple theme can. First of all, a simple theme can help your visitors focus on what's more important – whether it's the content or the things that you're selling.
On top of that, minimalist themes compel your visitors to stay longer, click more, and convert into faithful customers. And then, the fact that simplicity can make people happier always come forward for your rescue. Thus, make sure that you win the battle by choosing a simple yet elegant theme.
5 – Browser Compatibility:
Whenever you gauge responsive WordPress themes, browser compatibility is one such aspect that you shouldn't miss at any cost. Since your users are going to use a variety of devices and different browsers, you cannot build a website that's only compatible with a couple of browsers, right?
The audience generally has differential ways to amaze website owners. Therefore, you may never know what exactly your target audience is using, unless you've studied well. At the end of the day, it's not necessary for a theme to look appealing on every browser if it appears out to be the same on yours.
Though developers do mention the compatibility aspect in the description, if it's missing, you can take the initiative and check that theme in different browsers. Or, you can even try a significant tool for the same.
6 – Colors Are Important:
One of the primary things that you must keep in mind is that a majority of internet marketing is dependent on visual appearance. And, among everything else, colors are quite liable to establish your brand's identity online.
Thus, while scrutinizing best WordPress themes, don't forget to keep an eye on the color combinations that it provides. If you already have a logo designed for your brand, you can look out for the similar color scheme in the theme. If not, then look out for a more neutral color scheme that can be used to put colors here and there.
Statistically, website visitors prefer lighter sights in comparison with the darker ones. So, keep your end-users' inclinations in mind while deciding upon the color scheme.
7 – Ease of Customization:
Options to customize may vary from one theme to another. And, by tweaking a handful of features, you can easily create a myriad of layouts, even if you have no knowledge of CSS or coding whatsoever. While there are certain themes that come with advanced options; however, there are chances that the specific functionalities might be missing.
Surely, you might want to customize almost everything, be it editing the source code or changing layouts. The final objective is to make the website more relevant to your brand, right? In this case, it's recommended to spend some time trying to fix demo versions.
By doing this, you'll get an idea of whether the selected theme has appropriate editing options or not. Not just that, but you'll also know how easy the customization is. There are always a lot of options to consider, should you face problems with one theme.
8 – Loading Speed:
Out of all the other factors, website speed is one such aspect that is impacting conversion rates for most of the business owners. As straightforward as it can get, buyers aren't here to waste their time. And, they aren't patient enough to let a website take its time to load completely.
If your site fails to load quickly, your prospective buyers will find your alternative within seconds. Therefore, a perfect WordPress theme, along with providing you a gamut of other functionality options, should be quick in loading as well.
An average user expects the loading time to be nothing more than 2 seconds. That's one important reason why you should always be thorough while selecting a theme because if there occur loading problems, the beauty of your site might get affected tremendously.
9 – Some Additional Features:
Once you've looked cautiously into primary features, there's something additional as well that you shouldn't miss at all. To begin with, you must differentiate between a paid theme and a free theme. While the latter ones come with certain limitations, former ones can offer you a lot of features.
Along with the price, you must also concentrate on how the customer support is if you're buying a premium theme. Also, know about the kind of support that developers provide and what would be the mode of communication for them.
You must also have a look at whether the theme supports all kinds of plugins or not as these tools are important to run a WordPress website. And then, be rest assured in terms of security and updates. You must get to know about how often developers update the theme and how strong the source code is.
Conclusion:
Now, how can you find such commercial WordPress theme that would meet all of your requirements? While there is no universal answer, considering everyone has their own diverse needs, these tips mentioned above will surely help you discover a quality theme. So, apply these tips in reality and get the best possible theme for your business website.