Your business website is probably the first thing your audience interacts with. Considering how the online competition is heating up, it has become more essential than ever to put the best foot forward. Today, consumers have higher expectations when it comes to website performance and quality.
That's the reason why it takes merely 0.05 seconds for your users to create an opinion regarding your website. Thus, before taking any step or altering the platform in any way, you must remember that all you have is 0.05 seconds to woo your customers.
Surely, designing is one such concept that's never been easier. It comprises a profound analysis of customer behavior and subsequent planning.
On top of everything, with the advent of latest technologies and new designing trends, things aren't going to be any smooth in the future either. Since 47% of customers expect the maximum loading time to be 2 seconds, you'd have to grind harder to make the user experience better.
Be it following specific techniques or designing eye-catching elements for the website, there's a lot that you can do. Having said that, here are some of the most common interaction design mistakes that you must avoid at any cost to garner more attention from users. But, before that, let's know a bit more about IxD.
What Is Interaction Design?
Often abbreviated as IxD, Interaction design can be simply termed as the design of interaction between products and users. Generally, when talking about these designs, the products tend to be websites or apps. The objective of interaction design is to create such products that allow users to accomplish their goals in the best possible way.
The field of interaction design is quite broad. It comprises several elements like motion, aesthetics, sound, space, and much more. Moreover, these elements can further involve additional fields, such as sound design for creating sounds, etc.
1 – Being Overwhelmed with Invention:
Undoubtedly, a lot of designers is quite creative. They express their thoughts through their work. And, they don't cease to discover innovative ways that can make their designs stand out from the rest.
However, when it comes to interaction design, innovation may not always churn good results. It might be even awful for your website. Keep in mind that the audience strives for familiarity.
Thus, it'd be effective if you'd stop trying to showcase out-of-the-box cleverness. It's better to create a limitation so that you wouldn't go overboard while designing for the web.
2 – Making the Navigation Confusing:
Navigation menus can either bring excellence to your design or can completely outdo it. On the one hand, you can find minimalist and non-descriptive menus that don't give away much about the site. And, on the other hand, there are massive menus that can be quite overpowering.
Irrespective of how amazing your navigation ideas are, you must never stop prioritizing your visitors. Following the best practices while designing the navigation enhances the pragmatic side of the site.
Not adhering to simplicity, clarity, correlation, and consistency can cause confusion among visitors. Thus, ensure that the navigational menu is descriptive, uses relevant categories, and has required whitespace to make the reading easier.
3 – Making the Design Cluttered:
Earlier, designers used to put almost everything that they could above the fold. Although those days are long gone, still, several websites commit this mistake.
If you believe statistics, an approximate of 57% of users say they aren't willing to recommend a website with poor design. This should give you a significant reason to pay special attention to the sophisticated design.
You can follow these rules of thumb for better results:
Avoid using more than three fonts on a single page
Don't overuse novelty fonts, stick to classy and clean lines
Three or four colors for the palette would be plenty, don't overdo it
Try not making the site too monotonous
Additionally, avoid jam-packing the website with text and images. If there's too much going on the site, visitors wouldn't know where to focus and what to avoid. Learn how to use the white space, separate the text with paragraphs, and put a combination of elements on the page.
4 – Abandoning Form Styling:
Forms are one of the integral parts of the user experience. Every website works for an objective, be it generative lads or gathering information. Unfortunately, you wouldn't find a lack of such sites that bore visitors with glossy, long forms and complex CAPTCHAs.
Unless the people are visiting your site with strong motivation, they'll just abandon it if you're making it necessary to fill these forms. Another factor that can irritate the life out of your users is having a non-tested, demanding form.
There are such instances when it's vital to ask users for certain information. But, it's presenting them with such a form that'd consume a lot of them isn't the right choice. At a minimum, ask for what you need and nothing more than that. Also, you can:
Highlight important fields
Display progress
Cut down the field length
Customize elements
Keep the form as concise as possible to get the most out of it.
5 – No Contrast Whatsoever:
Contrast is one essential way of forming a visual hierarchy and attracting the attention of visitors towards specific elements. In interaction design, contrast isn't restricted to using colors but also comprises shape, positioning, and size.
Contrast has an essential purpose in the entire designing process. It guides visitors around the page and also makes the content legible. Be it in the overall presentation or just in the color palette, without correct usage of contract, the site can look confusing and unreadable.
6 – Goofing Up with The CTA:
Usually, a solid call to action button is the end zone of the webpage. Most of the times, it's the sole reason why a particular page exists in the first place. The CTA button is where your visitors can perform actions that'd benefit you, be it clicking to buy something or subscribing to the mailing list.
But, did you know an approximate of 70% of websites don't feature a CTA button on their homepage? That's correct! At least, if you want just one thing to be correct with the site, it has to be a CTA button.
However, often, designers end up creating confusing buttons that are simply overlooked. Keeping in mind that the CTA could be directly related to the business's success, keeping it hidden could be the deadliest mistake. So, here are some ways that'd make sure that your CTA doesn't go unnoticed:
Make the CTA eye-catching and feature it above the fold
Provide clear instructions, use actionable language, and keep it simple
Design the button like a button
Highlight it with a different color
Cross-check the linking before publishing it
Put a tracker on the CTA buttons to assess results
And, that probably should help you a lot, to begin with.
7 – Displaying Unnecessary Pop-Ups:
The first impressions for the website are 94% related to the design. And, despite making the platform look extremely fascinating, if you're displaying pointless pop-ups, it could be the end of the game.
Of course, you'd require more signups to grow your mailing list. However, if you're constantly nagging the visitor, on every page, it wouldn't help you achieve the goal. There's always an elegant way to execute marketing techniques.
If you want to use pop-ups, use creative and simple pop-ups. Reduce their frequency and make them easy to get away from.
8 – Neglecting the Maintenance: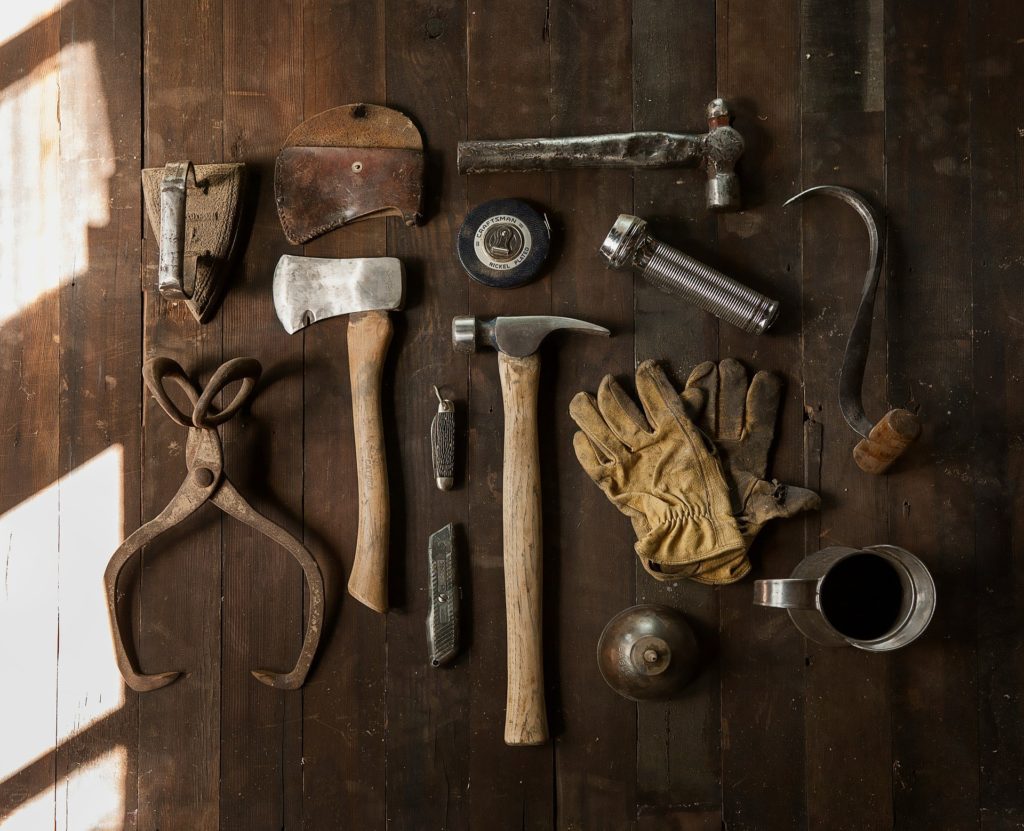 It's absolutely appalling to see the common signs of neglect towards a website. This type of carelessness cannot just impact the business of enterprises but small businesses as well.
Accordingly, 88% of your visitors won't be returning if they've had a bad experience once. This kind of experience can be from anything, right from outdated content to broken links, error messages scariness, non-functional elements, and more.
The signs of neglects can cost you a lot in terms of credibility, traffic, and money. So, make sure that you keep a tab on your website and fix the problems as and whenever they appear.
Wrapping Up:
At the end of the day, don't procrastinate when it comes to testing. What seems fine to you might be different from what your customers expect. So, look closely and find out the areas that cause them the problems a lot.
Is it about the navigation or that video that takes too much time to load? One of the greatest advantages of user testing is that you can concentrate on the customers' needs and improve the interaction design by being in their shoes. Also, don't restrain your innovation. But, keep in mind that you don't make your visitors frustrated or confused with your creativity.
While it's easier to avoid these mistakes while developing a new site, it's even possible to do the same on the existing platform. So, begin the rework today.
Don't forget to let us know the worst mistakes you've seen in the IxD. Share your thoughts with us in the comments section.